"Photography is the art, science and practice of creating durable images by recording light or other electromagnetic radiation, either chemically by means of a light-sensitive material such as photographic film, or electronically by means of an image sensor." -wikipedia

At Sturgeon Heights, we pride ourselves on the professional equipment and instruction that we provide our students. Our program ensures that its students receive current and relevant techniques used by professional photographers worldwide.

Photography offers students with a creative outlet that is both educational and enjoyable. Our dedication to the highest level of photography education results in a student that is both knowledgable and employable in todays competitive photography industry.

Check out the fantastic work being done by our students in the "Portfolios" section.
Thanks for stopping by... stay tuned for updates soon.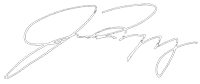 - James Rogowy, Photography Teacher

Please send me your photos, I would love to see them. Some photos from contributors may be added to the website.
Email Mr. Rogowy at jrogowy@sjsd.net